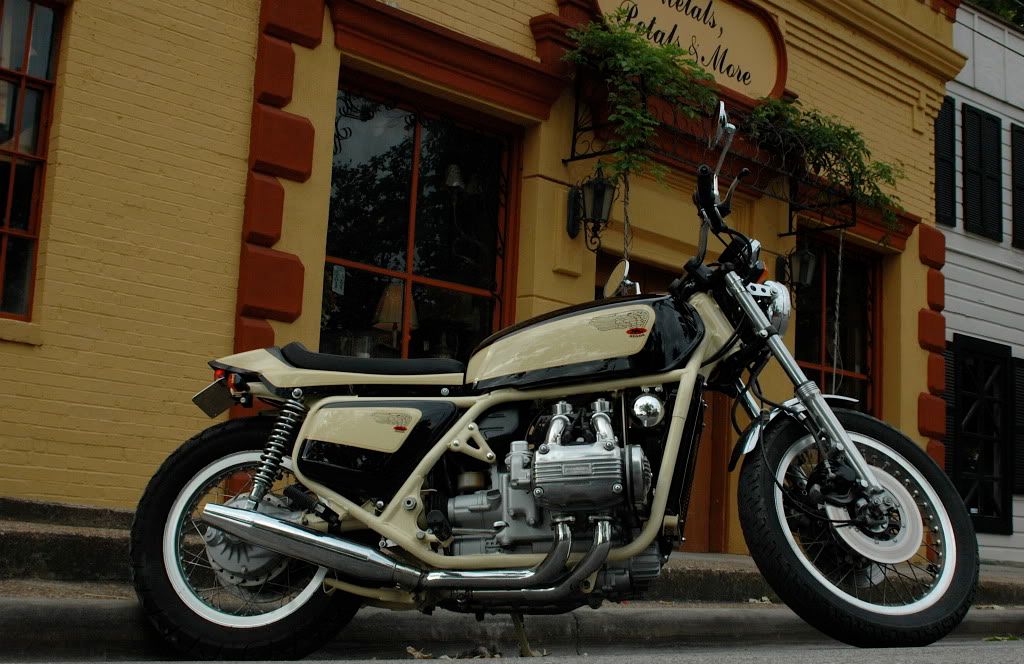 "What's this?" you say; "Honda Goldwings are fairing-encased full-dresser touring machines. Surely there's been a mistake." Well Goldwings are usually comfy tourers that come in conservative colors like wineberry red and metalic blue-black. But "usually" doesn't apply to the folks that populate the online community
Naked Goldwing Club
. They specialize in restorations and customizations on older Goldwings that "release the thoroughbred from the plough."
This particular machine stared out as a crusty 1000cc '76 belonging to forum member HOTT. Behind the dirt and plastic he found this elegant cruiser waiting to be released. Gone are the front fairing, seats, and saddlebags. The new seat and headlight/instruments were fabricated to fit. Everything else has been stripped down, cleaned and repainted. The paint job is obviously custom, but takes design cues from earlier Hondas and BMWs to give it a classy retro look that befits its age. This simple seat is probably not as comfy as the old one, but the suspension is just as smooth and the 4-cylinder boxer engine is still the king of the road.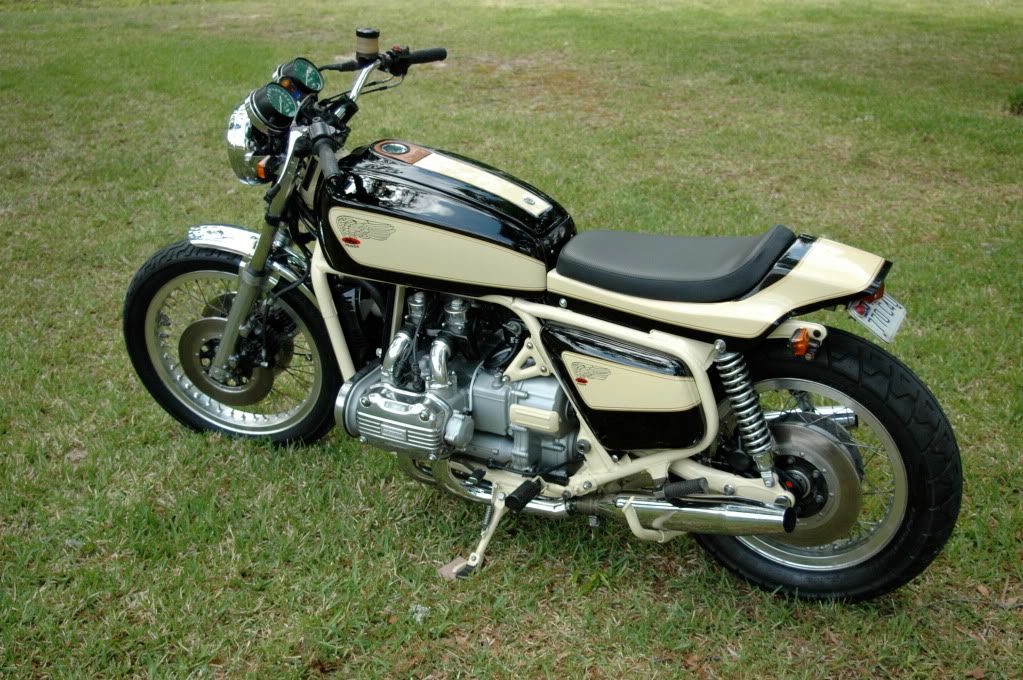 My grandfather's '86 Goldwing is completely stock and currently does not run. It's far too much bike for me to handle as a rider or mechanic right now (and belongs to my mom), but doing something like this would be a cool heirloom project to work on sometime down the road, either with my parents or with my own future offspring.